suspension with gas mask part 2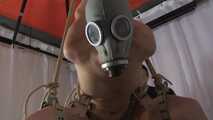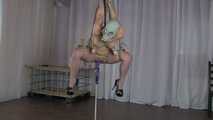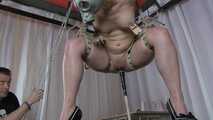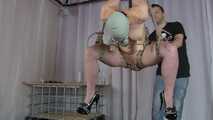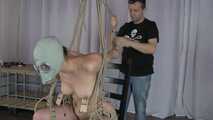 Yvette is fixed with belts. Then she has to wear a gas mask and is pulled up with the crane! She floats freely under the blanket. In this position she gets spanked and hard penetrated. For this a wooden rod with dildo is used.
Session in 2 parts ...